Clark Book Club
Second Monday of the month at 6:00PM
Meets in the library conference room
The monthly adult book discussion group mainly focuses on fiction books. New members are always welcomed! No need to register. Just read or listen to the book and show up ready to share your opinions. If you'd like us to order the book for you, give us a call at 920-478-3344 or email pjacob@waterloo.lib.wi.us       
September 10 6:00pm Sing Unburied Sing by Jesmyn Ward 
An intimate portrait of a family and an epic tale of hope and struggle, Sing, Unburied, Sing examines the ugly truths at the heart of the American story and the power – and limitations – of family bonds. Jojo is thirteen years old and trying to understand what it means to be a man. His mother, Leonie, is in constant conflict with herself and those around her. She is black and her children's father is white. Embattled in ways that reflect the brutal reality of her circumstances, she wants to be a better mother, but can't put her children above her own needs, especially her drug use. When the children's father is released from prison, Leonie packs her kids and a friend into her car and drives north to the heart of Mississippi and Parchman Farm, the State Penitentiary. At Parchman, there is another boy, the ghost of a dead inmate who carries all of the ugly history of the South with him in his wandering. He too has something to teach Jojo about fathers and sons, about legacies, about violence, about love. Rich with Ward's distinctive, lyrical language, Sing, Unburied, Sing brings the archetypal road novel into rural twenty-first century America. It is a majestic new work from an extraordinary and singular author
October 8 6:00pm Dark Places by Gillian Flynn
Libby Day was seven when her mother and two sisters were murdered in "The Satan Sacrifice of Kinnakee, Kansas." She survived—and famously testified that her fifteen-year-old brother, Ben, was the killer. Twenty-five years later, the Kill Club—a secret society obsessed with notorious crimes—locates Libby and pumps her for details. They hope to discover proof that may free Ben. Libby hopes to turn a profit off her tragic history: She'll reconnect with the players from that night and report her findings to the club—for a fee. As Libby's search takes her from shabby Missouri strip clubs to abandoned Oklahoma tourist towns, the unimaginable truth emerges, and Libby finds herself right back where she started—on the run from a killer.
November 11 6:00pm The Immortalists by Chloe Benjamin
If you knew the date of your death, how would you live your life? It's 1969 in New York City's Lower East Side, and word has spread of the arrival of a mystical woman, a traveling psychic who claims to be able to tell anyone the day they will die. The Gold children four adolescents on the cusp of self-awareness sneak out to hear their fortunes.The prophecies inform their next
five decades. Golden-boy Simon escapes to the West Coast, searching for love in '80s San Francisco; dreamy Klara becomes a Las Vegas magician, obsessed with blurring reality and fantasy; eldest son Daniel seeks security as an army doctor post-9/11; and bookish Varya throws herself into longevity research, where she tests the boundary between science and immortality.A sweeping novel of remarkable ambition and depth, The Immortalists probes the line between destiny and choice, reality and illusion, this world and the next. It is a deeply moving testament to the power of story, the nature of belief, and the unrelenting pull of familial bonds.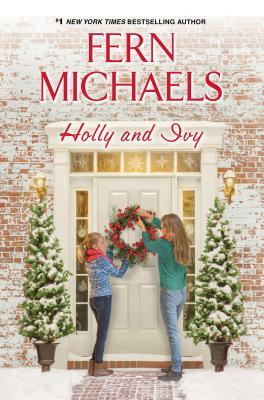 December 10 6:00pm Holly and Ivy by Fern Michaels
Save
Save
Save
Save
Save
Save
Save
Save
Save
Save
Save
Save
Save
Save
Save
Save
Save
Save
Save
Save
When eleven-year-old Holly Greenwood knocks on her door, lost and frightened after a forbidden visit to her singing teacher, Ivy's self-imposed exile is shattered. Holly has an extraordinary voice, and wants nothing more than to perform in an upcoming Christmas musical. Holly's father, Daniel, doesn't allow music in their home, refusing to give a good reason why—just as he refuses to talk about Holly's mother. Ivy has no idea how closely she and Daniel are linked by their tragic pasts, yet she's drawn to the warmth she senses beneath his gruff exterior. And as Christmas nears, their shared concern for Holly begins to draw Ivy back into the world again . . . and toward a family who may need her just as much as she needs them .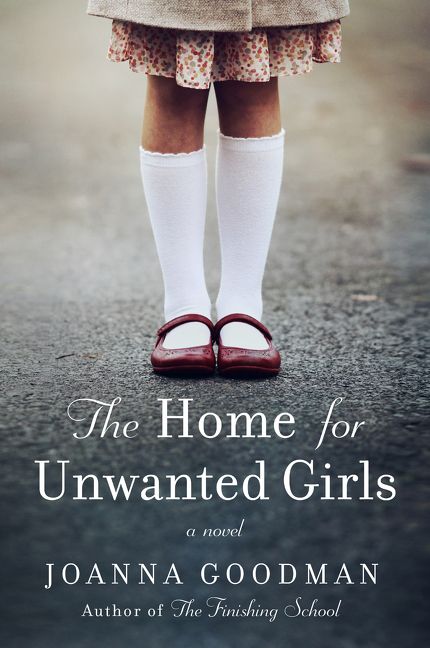 January 14 6:00pm The Home For Unwanted Girls by Joanna Goodman
In 1950s Quebec, French and English tolerate each other with precarious civility—much like Maggie Hughes' parents. Maggie's English-speaking father has ambitions for his daughter that don't include marriage to the poor French boy on the next farm over. But Maggie's heart is captured by Gabriel Phénix. When she becomes pregnant at fifteen, her parents force her to give baby Elodie up for adoption and get her life 'back on track'.
Elodie is raised in Quebec's impoverished orphanage system. It's a precarious enough existence that takes a tragic turn when Elodie, along with thousands of other orphans in Quebec, is declared mentally ill as the result of a new law that provides more funding to psychiatric hospitals than to orphanages. Bright and determined, Elodie withstands abysmal treatment at the nuns' hands, finally earning her freedom at seventeen, when she is thrust into an alien, often unnerving world.
Maggie, married to a businessman eager to start a family, cannot forget the daughter she was forced to abandon, and a chance reconnection with Gabriel spurs a wrenching choice. As time passes, the stories of Maggie and Elodie intertwine but never touch, until Maggie realizes she must take what she wants from life and go in search of her long-lost daughter, finally reclaiming the truth that has been denied them both.