Clark Book Club
Second Monday of the month at 6:00PM
Meets in the library conference room
The monthly adult book discussion group mainly focuses on fiction books. New members are always welcomed! No need to register. Just read or listen to the book and show up ready to share your opinions. If you'd like us to order the book for you, give us a call at 920-478-3344 or email pjacob@waterloo.lib.wi.us   
January 14 6:00pm The Home For Unwanted Girls by Joanna Goodman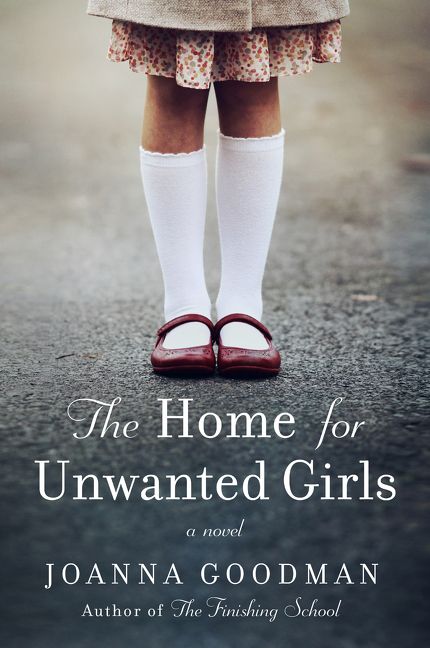 In 1950s Quebec, French and English tolerate each other with precarious civility—much like Maggie Hughes' parents. Maggie's English-speaking father has ambitions for his daughter that don't include marriage to the poor French boy on the next farm over. But Maggie's heart is captured by Gabriel Phénix. When she becomes pregnant at fifteen, her parents force her to give baby Elodie up for adoption and get her life 'back on track'.
Elodie is raised in Quebec's impoverished orphanage system. It's a precarious enough existence that takes a tragic turn when Elodie, along with thousands of other orphans in Quebec, is declared mentally ill as the result of a new law that provides more funding to psychiatric hospitals than to orphanages. Bright and determined, Elodie withstands abysmal treatment at the nuns' hands, finally earning her freedom at seventeen, when she is thrust into an alien, often unnerving world.
Maggie, married to a businessman eager to start a family, cannot forget the daughter she was forced to abandon, and a chance reconnection with Gabriel spurs a wrenching choice. As time passes, the stories of Maggie and Elodie intertwine but never touch, until Maggie realizes she must take what she wants from life and go in search of her long-lost daughter, finally reclaiming the truth that has been denied them both.
February 11 6:00pm How To Stop Time by Matt Haig
Tom Hazard has just moved back to London, his old home, to settle down and become a high school history teacher. And on his first day at school, he meets a captivating French teacher at his school who seems fascinated by him. But Tom has a dangerous secret. He may look like an ordinary 41-year-old, but owing to a rare condition, he's been alive for centuries. Tom has lived history–performing with Shakespeare, exploring the high seas with Captain Cook, and sharing cocktails with Fitzgerald. Now, he just wants an ordinary life.
Unfortunately for Tom, the Albatross Society, the secretive group which protects people like Tom, has one rule: Never fall in love. As painful memories of his past and the erratic behavior of the Society's watchful leader threaten to derail his new life and romance, the one thing he can't have just happens to be the one thing that might save him. Tom will have to decide once and for all whether to remain stuck in the past, or finally begin living in the present.
March 11 6:00pm Sometimes I Lie by Alice Feeney

Amber wakes up in a hospital. She can't move. She can't speak. She can't open her eyes. She can hear everyone around her, but they have no idea. Amber doesn't remember what happened, but she has a suspicion her husband had something to do with it. Alternating between her paralyzed present, the week before her accident, and a series of childhood diaries from twenty years ago, this brilliant psychological thriller asks: Is something really a lie if you believe it's the truth?