Clark Book Club
Second Monday of the month at 6:00PM
Meets in the library conference room
The monthly adult book discussion group mainly focuses on fiction books. New members are always welcomed! No need to register. Just read or listen to the book and show up ready to share your opinions. If you'd like us to order the book for you, give us a call at 920-478-3344 or email pjacob@waterloo.lib.wi.us                 

January 8: Everyone Brave is Forgiven by Chris Cleave
Set in London during the years of 1939–1942, when citizens had slim hope of survival, much less victory; and on the strategic island of Malta, which was     daily devastated by the Axis barrage, Everyone Brave is Forgiven features little-known history and a perfect wartime love story inspired by the real-life love letters between Chris Cleave's grandparents. This dazzling novel dares us to understand that, against the great theater of world events, it is the intimate losses, the small battles, the daily human triumphs that change us most.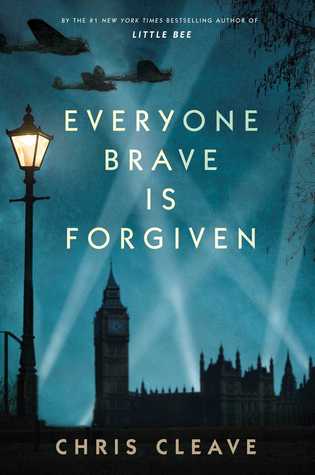 February 12: The Magnolia Story by Chip & Joanna Gaines
The Magnolia Story is the first book from Chip and Joanna, offering their fans a detailed look at their life together. From the very first renovation project they ever tackled together, to the project that nearly cost them everything; from the childhood memories that shaped them, to the twists and turns that led them to the life they share on the farm today.
 March 12: Truly Madly Guilty by Liane Moriarty
In Truly Madly Guilty, Liane Moriarty takes on the foundations of our lives: marriage, sex, parenthood, and friendship. She shows how guilt can expose the fault lines in the most seemingly strong relationships, how what we don't say can be more powerful than what we do, and how sometimes it is the most innocent of moments that can do the greatest harm.
April 9: Small Great Things by Jodi Picoult
When a newborn baby dies after a routine hospital procedure, there is no doubt about who will be held responsible: the nurse who had been banned from looking after him by his father. What the nurse, her lawyer and the father of the child cannot know is how this death will irrevocably change all of their lives, in ways both expected and not. Small Great Things is about prejudice and power; it is about that which divides and unites us. It is about opening your eyes.
May 14: The Zookeepers Wife by Diane 
After their zoo was bombed, Polish zookeepers Jan and Antonina Zabinski managed to save over three hundred people from the Nazis by hiding refugees in the empty animal cages. With animal names for these "guests," and human names for the animals, it's no wonder that the zoo's code name became "The House Under a Crazy Star." Best-selling naturalist and acclaimed storyteller Diane Ackerman combines extensive research and an exuberant writing style to re-create this fascinating, true-life story―sharing Antonina's life as "the zookeeper's wife," while examining the disturbing obsessions at the core of Nazism.
Save
Save
Save
Save
Save
Save
Save
Save
Save
Save
Save
Save
Save
Save
Save
Save
Save
Save
Save
Save